During a recent exchange with a dear friend we were ruminating on the importance and power of prayer. That Christ Himself stole away from the crowds to pray to His Father. If one reads only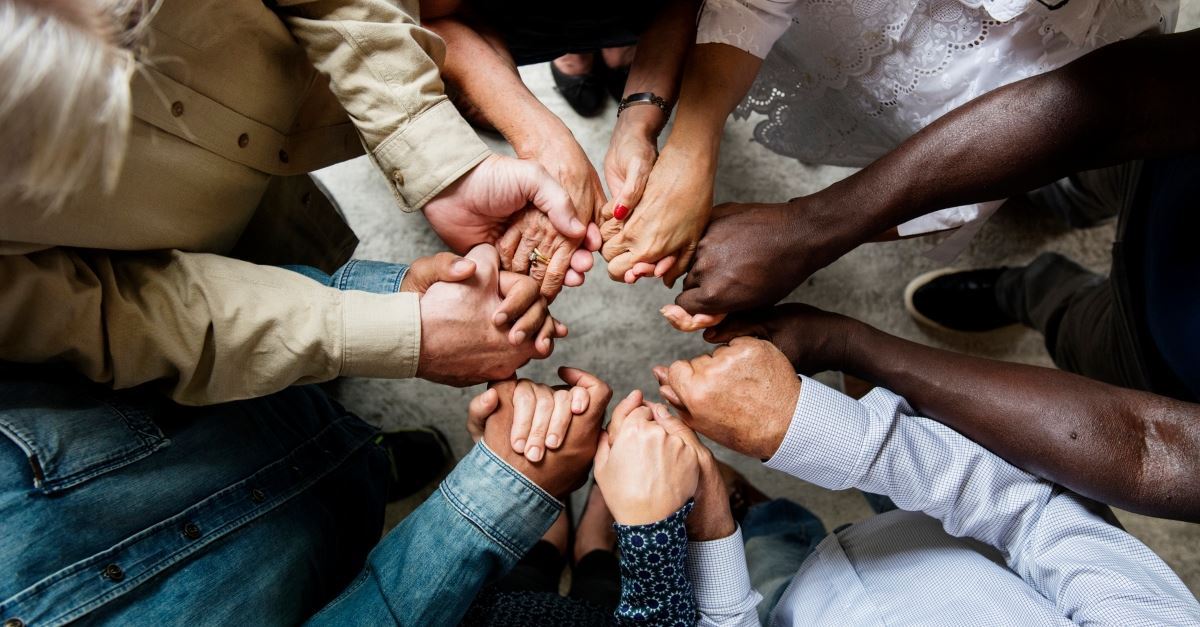 a few of the early missionary biographies it is quickly seen that men and women chosen by God to take the gospel to unreached parts of the world, were people of prayer. Ravi Zacharias, recently promoted to glory, was known to have spent much time on his knees at his bedside throughout his ministry. This was cited by those who knew him best during his memorial service.
Prayer is both a solitary activity and a group activity. It does not require fancy words. In fact Christ was pleased with the prayer of a publican who beat his chest and cried out, "Lord be merciful to me, a sinner." Prayer need not be lengthy and should not be pompous. In that same setting with the publican, there was a Pharisee who with many words spoke in a prideful way. It quickly became evident which prayer pleased our Lord.
Prayer does not require spontaneity. Use a list so that you don't forget something that is important to you. Some of us have so many things and people to pray for, that we need a list to remember all the people needing prayer. Always keep in mind that others are depending on your prayers, not the least of those would be our children and grandchildren.
Prayer should simply be the expression of our hearts poured out before God with the expectation that He will respond. He may respond by changing our hearts, He may respond with silence because His time is not yet, and He may change our circumstances. The question is whether we trust Him with our cares and anxieties. Oh, how often I lay an issue at God's feet only to pick it back up in my heart before I finish the prayer! God has an eternal perspective and will work according to His plan. Our prayer ought to be for Him to align us with His plan. When our desires and His plan as revealed to us through His word are aligned, then the joy of the Lord will be our strength. 
We should be encouraged by remembering that Jesus prayed specifically for us. In John 17:20 He prayed, "I am praying not only for these disciples but also for all who will ever believe in me because of their testimony. My prayer for all of them is that they will be one …" That's us! How did Jesus know that we would need this prayer in the 21st century? Because He is God!
If our hearts quicken at this thought and we are brought to a renewed sense of urgency regarding our personal prayer life, I think it is important to remember that this is not new revelation. Perhaps the Holy Spirit has used such a time to prick our hearts and open our eyes to see new depth of a Scriptural truth. God's word is truth (Ps 119:160; Jn 17:17) and was given for our benefit to us for our instruction (1 Tim 3:16).
The power of prayer cannot be overstated. If it was so important to Jesus to spend time with His heavenly Father, how much more should we be laying our requests and the desires of our hearts before Him.
The Scriptures tell us to "Cast our cares on the Lord and he will sustain you." (Ps 55:22) and "Cast all your anxiety on him because he cares for you." (1 Pet 5:7) Jesus wept over the city of Jerusalem and the fact that God's chosen people had turned their backs on Him. (Matt 23:37) I can only imagine that God's people were the subject of many of Christ's prayers. In the same way, shouldn't our country be the subject of our prayers? Once we were founded on biblical principles that are now decried as evil, exclusive, and judgmental.
In these days of trials and tribulation, the practice of prayer and petition is essential and will be of great effect. James 5:16 tells us that we are to pray for each other and that the prayer of a righteous person has great power as it is working. The church can and must be a force showing the love of God during these days. There are many actions we can take to show Christ's love, but prayer invokes the power of God on the hearts of men, women, and children. What could possibly be more powerful than the prayers of the faithful before an all-powerful God?